Democrat January-February 2011 (Number 122)
Deutsche Bahn über alles
RMT president Alex Gordon exposes how German state railways Deutsche Bahn
is exploiting EU liberalisation rules to create a global transport monopoly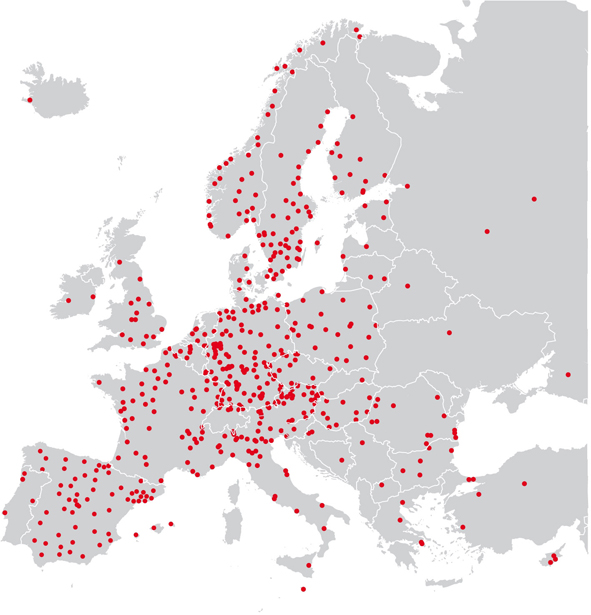 German rail company Deutsche Bahn and its web of subsidiaries have a significant and growing market share across Britain's domestic bus, light rail and tram, passenger and freight rail, ports and logistics services. 
DB controls around 15 per cent of UK rail passenger train operations, 75 per cent of rail freight and 12 per cent of all land-hauled freight.
---
---
Since 2008, DB's regional railway arm, DB Regio has operated passenger trains between London and Birmingham, as well as London Overground Rail Operations Limited. In February DB Regio won a seven-year private contract to operate 'Nexus' Tyne and Wear metro, linking Newcastle and Sunderland.
In April 2010 DB paid £1.6 billion for Arriva plc, Britain's third largest bus operator with private rail operations across Europe and Britain from Wales to the 'Cross Country' route between Scotland and Cornwall.
The new 'DB UK Holding Limited' contributes around 10 per cent of DB Group's turnover.  CEO Dr Rüdiger Grube described it as "a milestone for the passenger transport division of Deutsche Bahn".
DB now earns more foreign-generated turnover than any other company in the European passenger transport market.  Arriva's 42,000 employees alone created a turnover of approximately €3.8 billion in 2009.
Liberalisation via fragmenting
Hans Gerd Oefinger of German pressure group Bahn von Unten (Railways from Below) points out that despite the postponement of DB privatisation in 2009, due to the global financial crisis DB has carried out EU rail 'liberalisation' directives by fragmenting the company.
"The process of privatisation started in 1994 when Deutsch Bahn was transformed into a stake-holding company and since then it has been split up into 300 subsidiaries.
"The drive for profit has meant that there has been less investment in infrastructure and safety.
"The number of jobs has halved since the privatisation process started and contract labour is almost slave labour.
"Recently we had a very harsh winter and it was revealed that a [DB] sub-contractor hired Bulgarian workers who were paid just two euros an hour to clear the snow from the tracks," he said.

He said that the German state railway was trying to create competition between German and French rail workers as the two countries battle for control of Europe's rail networks.
"They are trying to tell the German workers that the French are their enemies but what we need are rail networks under democratic control operating on the basis of co-operation not competition," he said.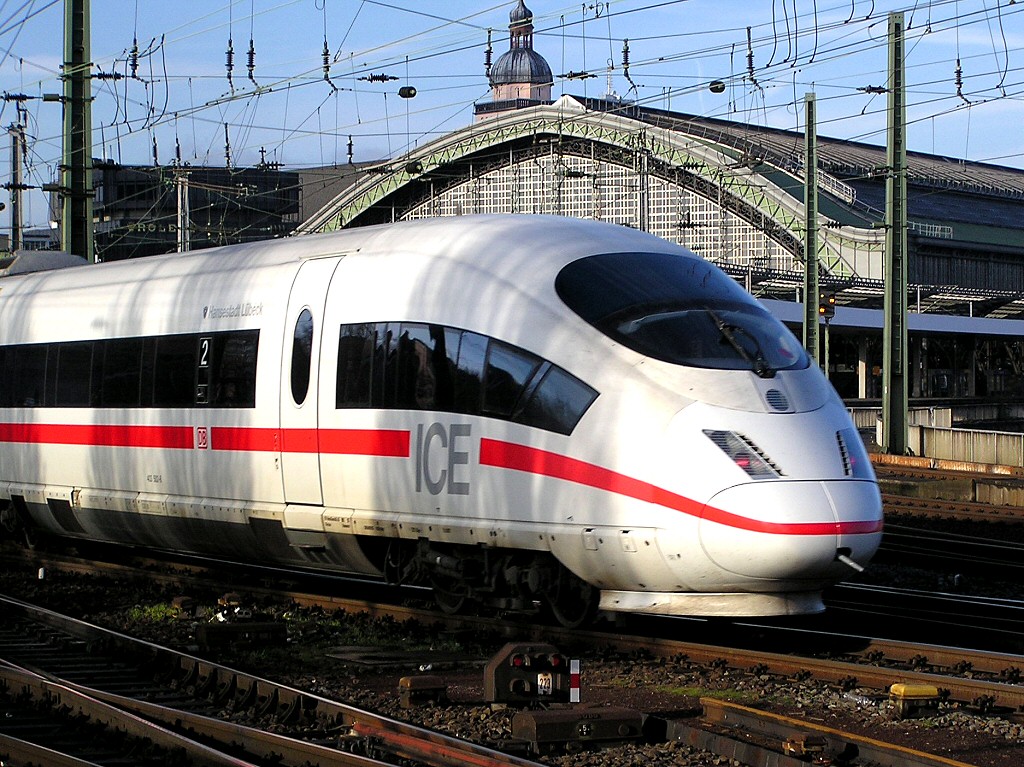 Eurostar
DB is also determined to compete in international passenger rail services from London to the continent through the Channel tunnel.
DB is taking on Eurostar, which operates services to Paris and Brussels, by preparing to run its Inter City Express (ICE) trains, made by German manufacturer Siemens, from London to Frankfurt, Cologne, Amsterdam and Rotterdam.
Yet trains through the tunnel have been operated since 1994 exclusively by Eurostar, which was born as a joint venture between the state-owned railways of Britain, Belgium and France.
RMT argued that Eurostar trains are purpose-built for channel tunnel operation.  Cross-exits in the tunnel, which can be used for passenger evacuation are 400 metres apart – the length of Eurostar trains – for fire safety reasons.  Siemens ICE trains are much shorter, which creates additional risk in the event of fire.  Three fires — none involving Eurostar trains — in 1996, 2006 and 2008 have closed the tunnel completely.
RMT has demanded that new trains must be no less safe than current Eurostar trains, designed and built by French manufacturer Alstom, which have operated passenger services safely for 16 years.
The EU's European Railway Agency, set up to implement EU rules promoting 'liberalised' competition in the rail sector, will decide if the ICE trains are cleared for channel tunnel passenger operation.
Eurostar's only rival in a position to benefit from such a relaxation of safety rules is DB, which has lobbied strongly to open the way for commercial competition.
RMT organised an international protest for rail safety at the ERA headquarters last April as a part of the European Transport Workers' Federation day of action for rail safety.
In September 2010 Eurostar became an autonomous 'Euro-company', Eurostar International Limited (EIL) with a 55 per cent share ownership held by French state railways SNCF.
Recently Eurostar announced a highly controversial decision to order a new fleet of German high-speed ICE trains in preference to the existing TGV fleet manufacturer, Alstom.
French government ministers have attacked the decision to 'buy German'. However, the decision was influenced by Eurostar's commercial ambition to compete with DB not only over high-speed lines between London, Paris and Brussels, but also over 'conventional lines' to Cologne, Frankfurt and Munich.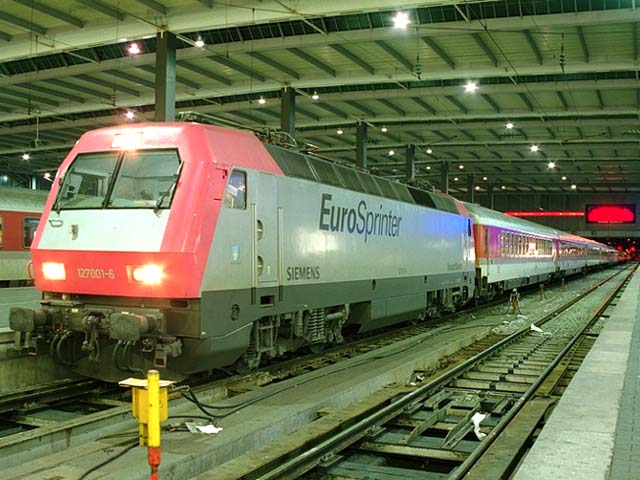 EWS
Of more concern to RMT members in recent years has been DB Schenker's acquisition of EWS, representing 75 per cent of Britain's rail freight sector.
DB has ruthlessly closed several major EWS freight yards including state-of-the-art Trafford Park depot in Manchester, birthplace of Britain's industrial revolution. EWS' license to operate freight services on the French rail network through its subsidiary, 'Euro Cargo Rail', no doubt made it a bargain for DBS.
DB has now taken over 10 per cent of the French rail freight market from SNCF Fret.  French rail unions have accused it of social and environmental dumping through dangerously long working hours and damaging practices.
The construction of a transport and logistics transnational backed by German economic power and the political and legal force of the EU is a direct threat to effective trade unionism across Europe.
DB merely consults with trade unions in Britain on redundancies and destruction of infrastructure and only if they accept DB rules.  For RMT, which has long-standing policy for renationalisation of Britain's railways under democratic public control, such so-called 'social partnership' is impossible.
Social partnership
For German railway workers, social partnership has meant years of wage restraint as DB built up its war chest.  What has now changed is the scale of DB's corporate ambition and its opportunism when presented with the global capitalist crisis.
The DB empire now stretches worldwide. The planned direct link between Frankfurt and London is part of a wider scheme to build European high speed rail networks.
But these developments are being met by protests inside Germany as well.  The 'Stuttgart 21' scheme to rip up the city centre and build a new subterranean high-speed line provoked mass protests involving 100,000s including school children, pensioners and others, which came under attack from police.
Faults with air conditioning on ICE trains led to passengers suffering heat stroke, dehydration and heart problems, while technical problems with ICE axles and wheels caused a derailment in 2008 on Cologne's famous Hohenzollern Bridge.
Professor Dr Vatroslav Grubisic has even questioned whether engineering standards for ICE axles have been sacrificed by DB in its competition with Alstom to be the winner of the high-speed race.
Imperialist power
Strong economic growth with exports rising to 70 per cent of manufacturing in 2010 amidst rising unemployment and austerity at the behest of EU institutions made Germany's share of manufacturing for export the highest of any imperialist power worldwide.
The drive for such a global monopoly position in logistics and transport has not been seen since Britain was the workshop of a global empire in the 1850s.  However, today's global economy is dominated by finance capital that sweeps up entire industries and ruthlessly shuts them down to relocate to 'low-wage' environments, or engineers 'social dumping' of hard-fought wages, working and living standards.  This imperialism is vastly more destructive and volatile in mass, flow and speed than was the case even in the 19th century. This is a dangerous situation.
RMT has worked closely with German anti-privatisation campaigners 'Bahn für alle' – Rail For All – and has established a European Coalition Against Rail Privatisation.
In 2010 RMT co-sponsored a conference in Cologne on rail safety and the dangers of EU liberalisation, which ended with a large demonstration of rail workers and public transport campaigners from Germany and Britain on the steps of Cologne Cathedral.
RMT has also co-published a booklet in German and English 'Reverse EU Transport Policy Now! – Arguments Against Rail Privatisation'. Copies can be obtained by emailing Brian Denny
- - - - - - - -