Democrat September-October 2011 (Number 125)
Thameslink contract and Bombardier
TUC statement 12 September 2011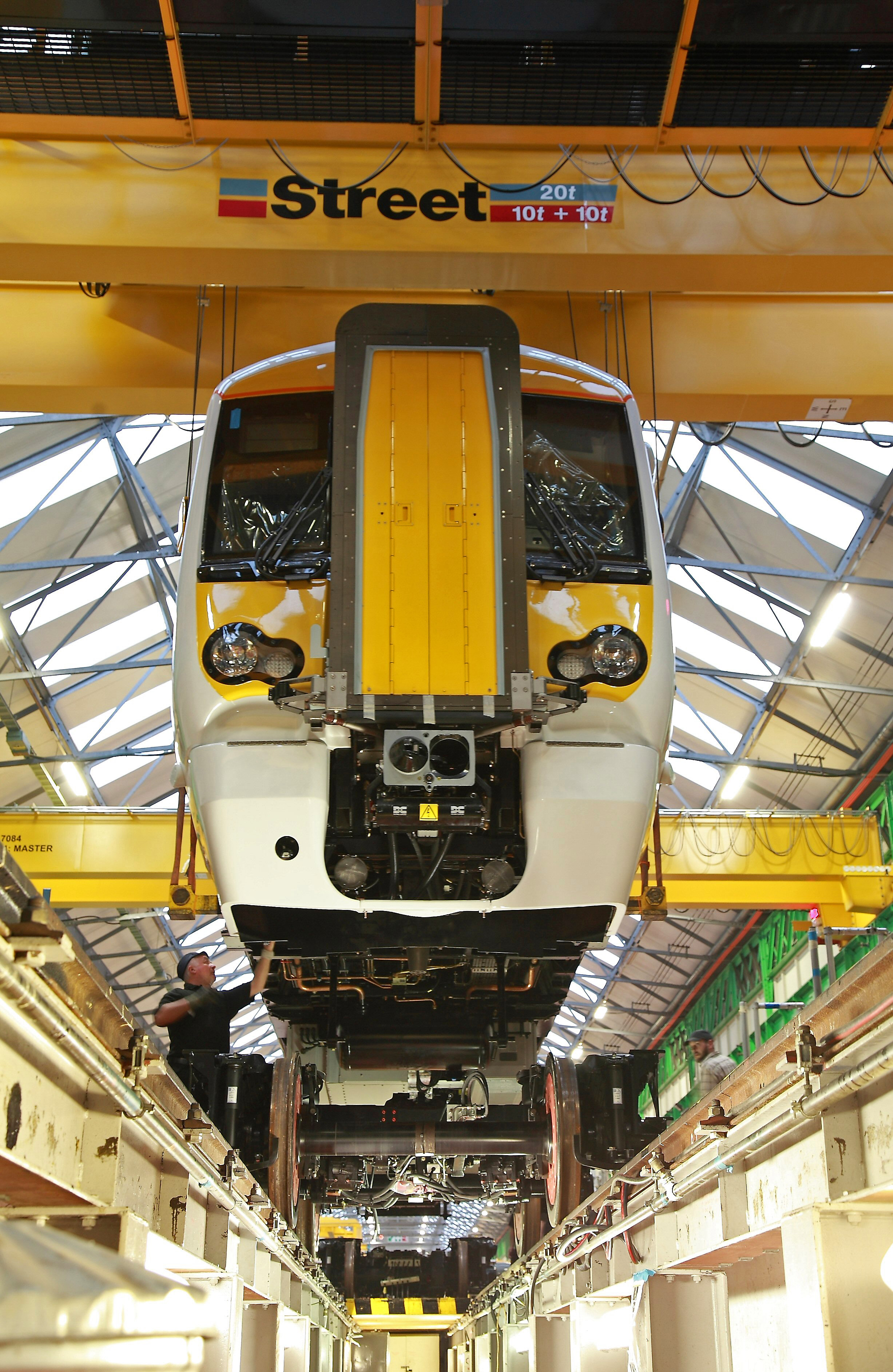 The Thameslink contract will exacerbate the anti-competitive nature of the rolling stock leasing market, says the TUC as the issue has been selected by the Labour Party front bench for debate to coincide with Congress motions on the future of rail manufacturing moved by ASLEF, Unite, RMT and TSSA.

The TUC believes that the Thameslink contract consolidates ownership in the highly concentrated and anti-competitive rolling stock leasing market, and that the government and rail regulators are failing to act to keep the market open.
The TUC had called for the decision not to award the Thameslink contract to Bombardier be referred to the Office of Rail Regulation and the Competition Commission over concerns that the contract potentially takes away fair competition and leaves the market dominated by a couple of providers.

The winning Siemens consortium is part financed by 3i Infrastructure, the Jersey-based private equity firm that also part-owns Eversholt one of the three leasing companies (ROSCOs) which control 95 per cent of UK rolling stock.

TUC Deputy General Secretary Frances O'Grady cited a Competition Commission report from 2009 that raised concerns about competition in the rolling stock market, even before the Siemens contract was won. Responding to a market investigation by the Office of Rail Regulation, the Competition Commission report found that the concentration of ownership and significant barriers to new entrants contributed to a lack of competition in the rolling stock market.

The TUC also believes that the complexity of the contract and the leasing requirement within it could be seen to favour bidders with existing capital investment functions and higher credit ratings, such as Siemens.

However, in response the Secretary of State and Office of Rail Regulation chose not to investigate the issue of concentrated ownership arising from the design and award of the contract.

TUC Deputy General Secretary Frances O' Grady said: "Awarding the Thameslink contract to Siemens is not only terrible news for the thousands of workers at Bombardier, but it's bad value for money for the government who will be paying out benefits when they should be collecting taxes for workers leading our manufacturing revival.

"We have written to the Secretary of State and the Rail Regulator to raise serious concerns about the awarding of the Thameslink contract, as it consolidates more of the UK's rolling stock into the hands of one company. We are disappointed that the government has side-stepped this issue which has adverse effects on an already anti-competitive market.
"We also believe the way the Thameslink contract has been formulated favours a particularly financial model, which will impact on future contracts such as Crossrail.

"The government hasn't yet signed the final contract and still has time and legal power to re-examine the Thameslink bid."